Bank's Thai Chinese Food & Bar-B-Q Restaurant
16449 Vanowen St, Van Nuys, CA 91406
Order now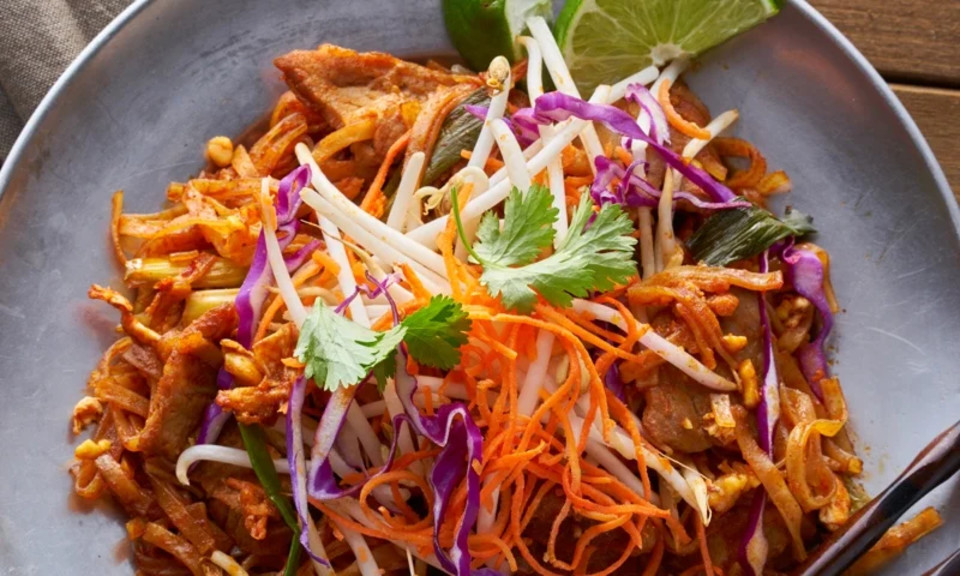 Kristin
Food was delicious. We got pad see ew, chow menu and Thai tea and all of them were great! The food was super hot too which was really nice! Big shrimp that werent over cooked, still tender and quite a few compared to other Thai restaurants. Will definitely order again!
Kate
Great food, though I always get the same thing. It takes a while to prepare in comparison to the average pizza place, but that's a given. Amazing smoothies.
Liza
I love this restaurant, the only thing they ever got wrong was that they did not give me boba in my smoothie. I would recommend this to people.
Rex
All of these people who don't like this places food are insane. Don't listen to them. Some of the best authentic Thai food I've had.
Michael
A consistently great family-run restaurant with a very diverse menu that ''runs'' circles around its Ventura Boulevard competitors
About us
Asian, Chinese, Dinner, Lunch Specials, Thai
Today

Delivery: 11:00 AM - 9:30 PM

Takeout: 11:00 AM - 9:30 PM

Delivery

Monday:

11:00 AM - 9:30 PM

Tuesday:

11:00 AM - 9:30 PM

Wednesday:

11:00 AM - 9:30 PM

Thursday:

11:00 AM - 9:30 PM

Friday:

11:00 AM - 9:30 PM

Saturday:

11:00 AM - 9:30 PM

Takeout

Monday:

11:00 AM - 9:30 PM

Tuesday:

11:00 AM - 9:30 PM

Wednesday:

11:00 AM - 9:30 PM

Thursday:

11:00 AM - 9:30 PM

Friday:

11:00 AM - 9:30 PM

Saturday:

11:00 AM - 9:30 PM